YouTube is a great source of entertainment, and we spend hours watching videos that keep us engaged. On YouTube, you can watch movies, news, entertainment, shows, funny videos, and many quirky videos. YouTube uses a very minimalistic player that allows you to control the video, you can add subtitles, increase or decrease the volume, seek the video, pause-play, change the quality of the stream, use PiP mode, loop videos, and other features.
There are times when watching a video, you would like a part of the video on YouTube to repeat itself. Though YouTube features an option to loop the video, the entire video repeats, not a specific part you intend to. If you only want a small portion of the video to repeat itself, then today, in this guide, we have come up with a couple of the best solutions to repeat a specific part of a YouTube video without any complicated process.
Method 1. Use Browser Extension
Extensions are great utility tools to increase the productivity of a browser and make the browsing experience seamless. You can use an Extension on your Chromium browser to repeat a specific part of a YouTube video in a loop.
Open Looper for YouTube Extension.
Add the Extension to your Browser.

Now open the YouTube video. A Loop option will appear below the video.
You can set the time stamps for the portion of the video you want to loop, and you can also set the number of times you want the part to repeat.

Done! The specific portion of the YT video will repeat itself.
Method 2. Use 3rd Party Site
The above method works only for desktop browsers, but this method can be used on mobile devices as well. There is a 3rd party website called LoopTube that helps you to loop the YouTube video portion; all you need is to copy the YouTube video URL and paste it into the box provided on the site. Set the time using a slider, and done, the video will loop itself.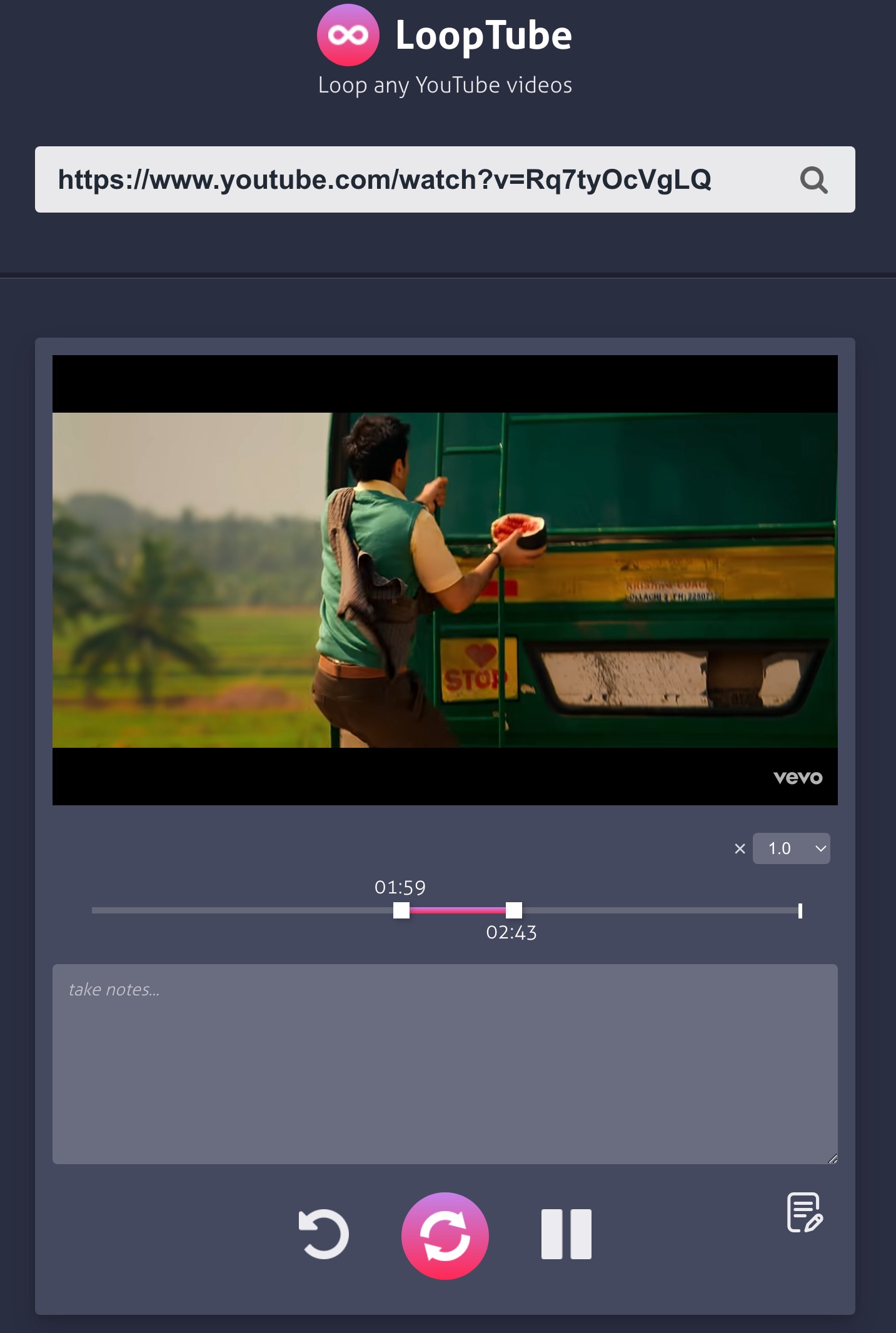 You can also increase the playback speed and take notes if needed. The site is clean, simple, and works like a charm; no need to install any addons or extensions or inject code.
Conclusion
That's it with this simple guide, we have learned two ways to repeat a specific part of a YouTube Video in a loop using a Chrome Extension that works exclusively for PC browsers and a 3rd party site that can work on mobile and PC.